Take Advantage Of The BOOMING Of Transport & Logistics
DO NOT MISS THE OPPORTUNITY OF TRANSPORT & LOGISTICS BOOMING!
Velyen is providing the best lifting solutions for trucks, buses & forklift:
4 post commercial lifts up to 30 Tn
Scissor-lifts for HD
Customized equipment for Forklifts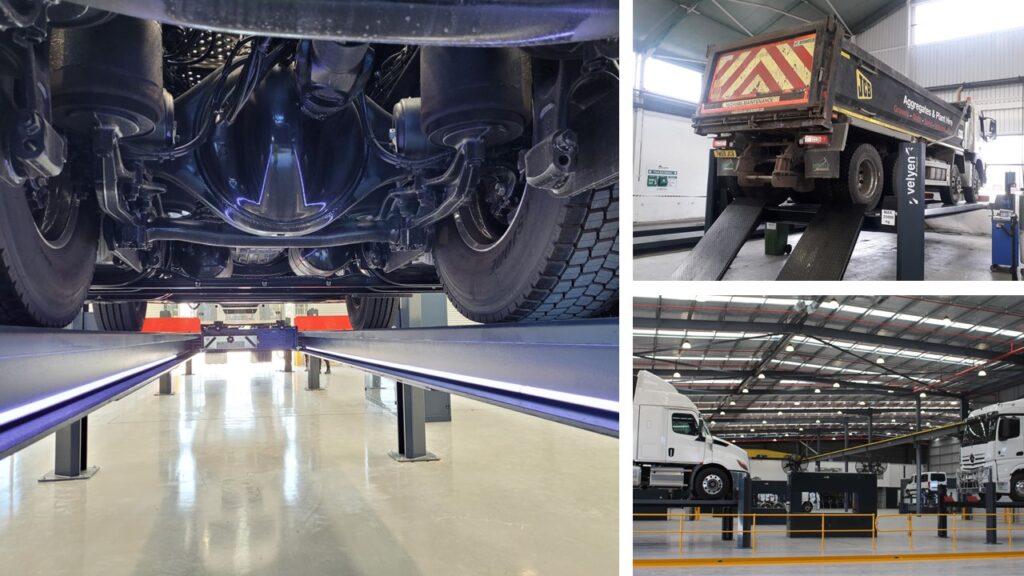 4-post Heavy-Duty lifts
Platform length availability: 6.3m , 6.8m , 8.0m , 9.2m
Load availability: 8Tn , 12Tn , 16Tn , 25Tn , 30Tn
ANSI 30.000 Lbs = 12Tn CE 4ED0700
ANSI 40.000 Lbs = 18Tn CE 4ED0760
ANSI 50/60.000 Lbs = 25/30Tn CE 4ED0800
See here how our engineers do the Safety Control Test on our 4-post 25ton lift:
---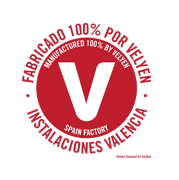 ---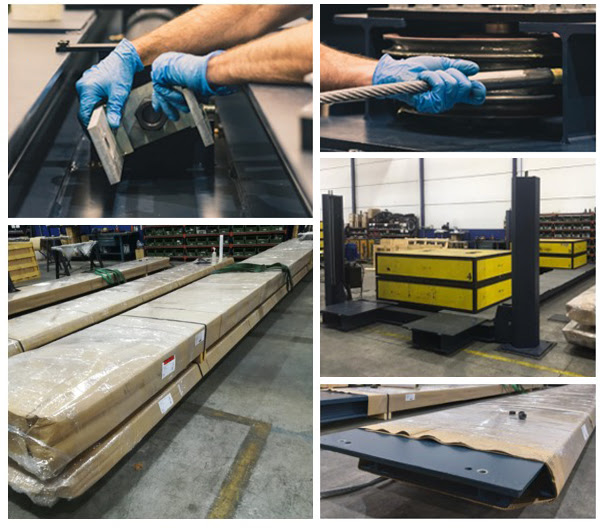 Not many manufacturers offer a solution of heavy duty lifting, a total success!
These vehicle lifts are manufactured 100% in Spain, with a superb quality, and supplied to more than 40 countries.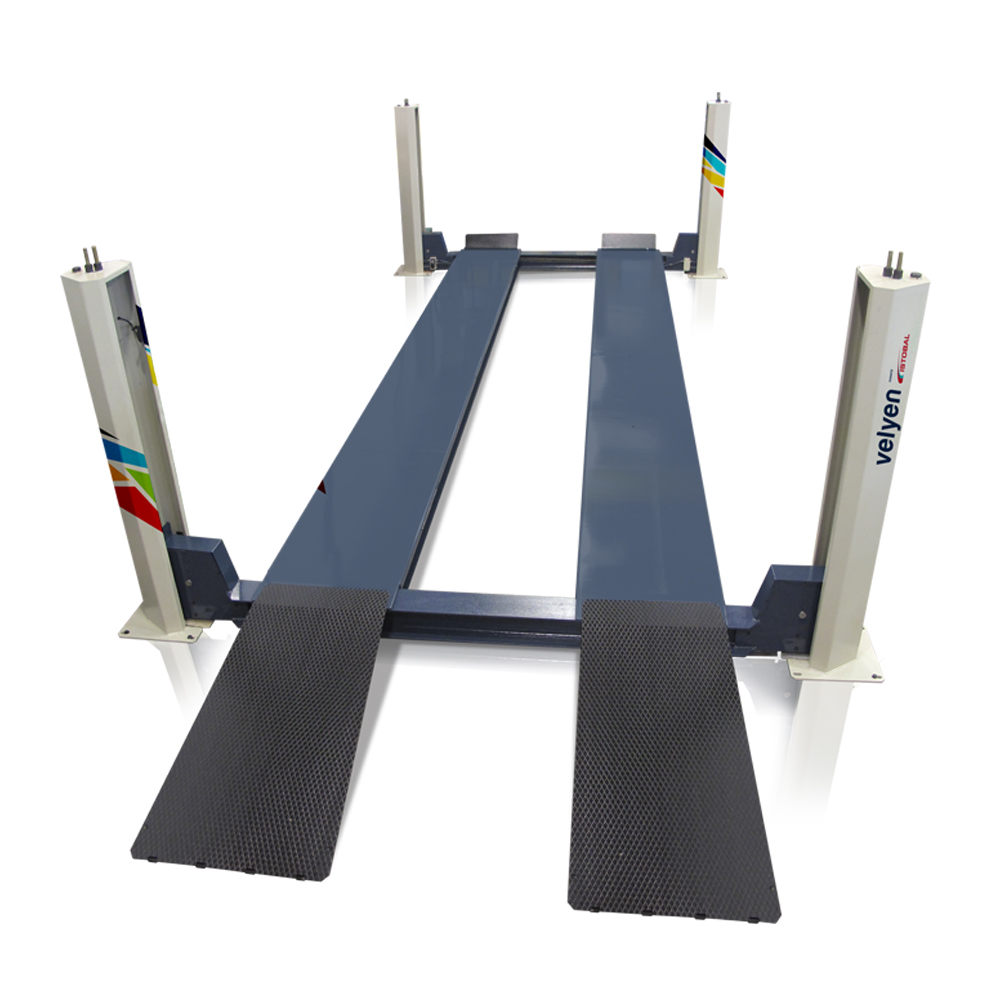 Year after year, orders continue to come in for this lift…
Why?
Because it's electro-hydraulic in operation (with cables, pulleys & pins)
Because there are no noisy spindles or gearboxes to go wrong!!!!
Because it's fitted with a patented safety system meaning no air supply required.
Because it's manufactured 100% in Spain
Because it's very reliable.
Because it's very competitively priced.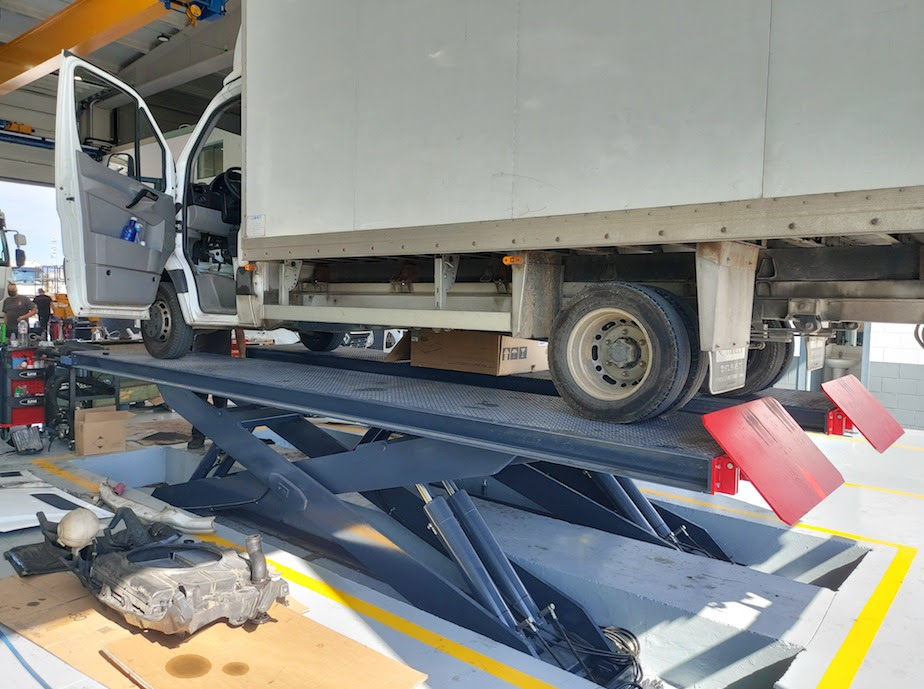 Heavy-Duty scissor-lifts:
Platform length availability: 6 m , 7 m
Load availability: 9Tn, 13Tn, 25Tn
Also, available 30t and 40t capacity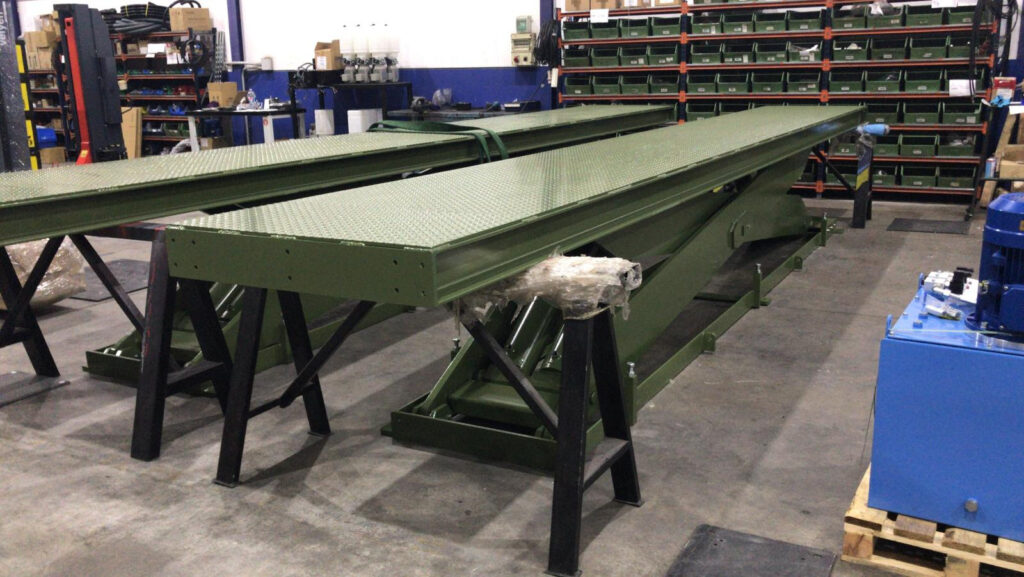 Special lift for Forklifts
Load availability: 12Tn