WELCOME THE VELYEN 4EC1600
Look at the hydraulic 2-post lifts in the market.
Most of them must change cables every 3 or 5 years.

While other hydraulic 2-post lifts must change cables, chains or pulleys every 3 years, the VELYEN 4EC1600 has no component susceptible to wear and tear such us cables and chains.
While the installation of other hydraulic 2-post takes an average of 8h, the Velyen 4EC1600 will be installed in less than 4h
While the hydraulic 2-post are based on a double-independent-cylinder system with individual bleeding with cables or chain, the Velyen 4EC1600 is based on a double-effect double cylinder with automatic bleeding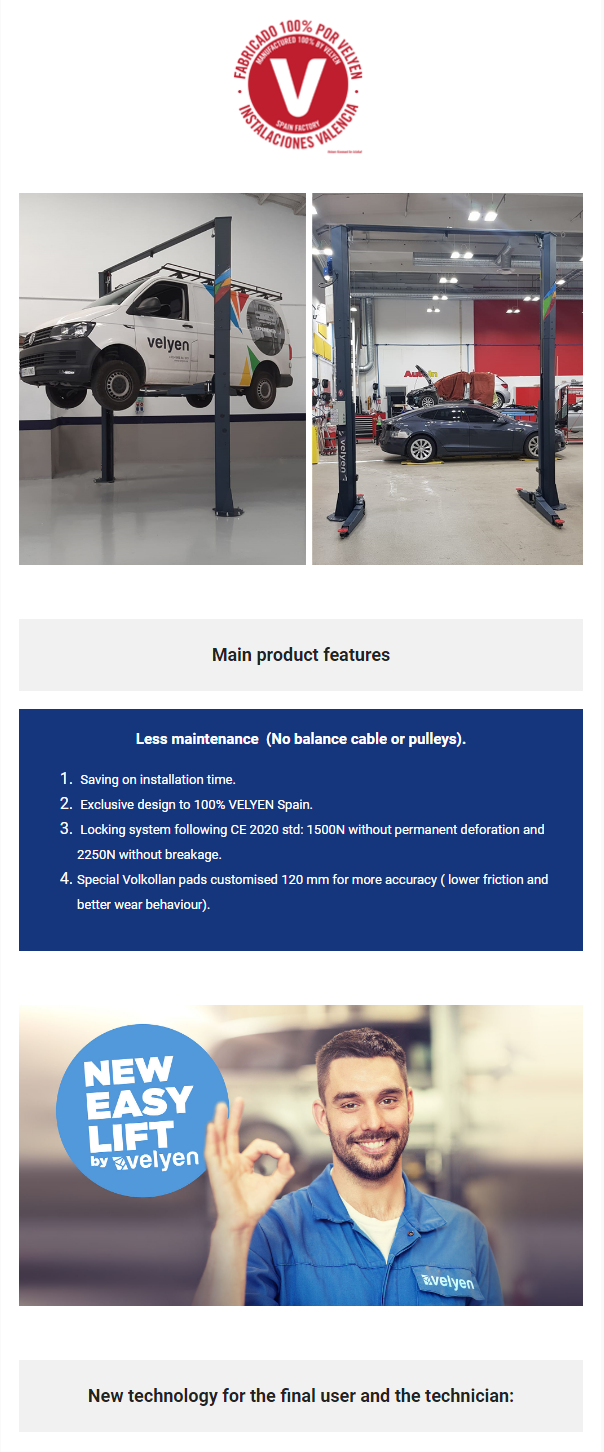 Less maintenance and excellent durability, always complying with 2020 standards.
Thanks to our new hydraulic system, the lift has no component susceptible to wear and tear such as cables, pulleys and chains.
No electronic devices, avoiding adjustments during the maintenance.
It is quicker to install, new design arm locking system and patented CE 2020 system.
New system for bleeding the hydraulic system.